Meet FoxBuilt
Since 2001, FoxBuilt has been designing, building, and remodeling homes in the Harrisburg area for clients who want one-of-a-kind homes and memorable experiences. As followers of Christ, we aim to serve and care for our clients, employees, and the community in a deep way, based upon our motivation found in Mark 12:31: "Love your neighbor as yourself."
We care a lot about people, we just happen to build homes.
Our Mission
Our mission is to serve and care for our people by building trusted relationships and creating enjoyable experiences with each team member. When we say team, we mean our family, our customers, our trade partners, our employees, and those we are able to support both locally and around the world. 
Everything we do is based around our core values: Family, Integrity, Quality, Relationships.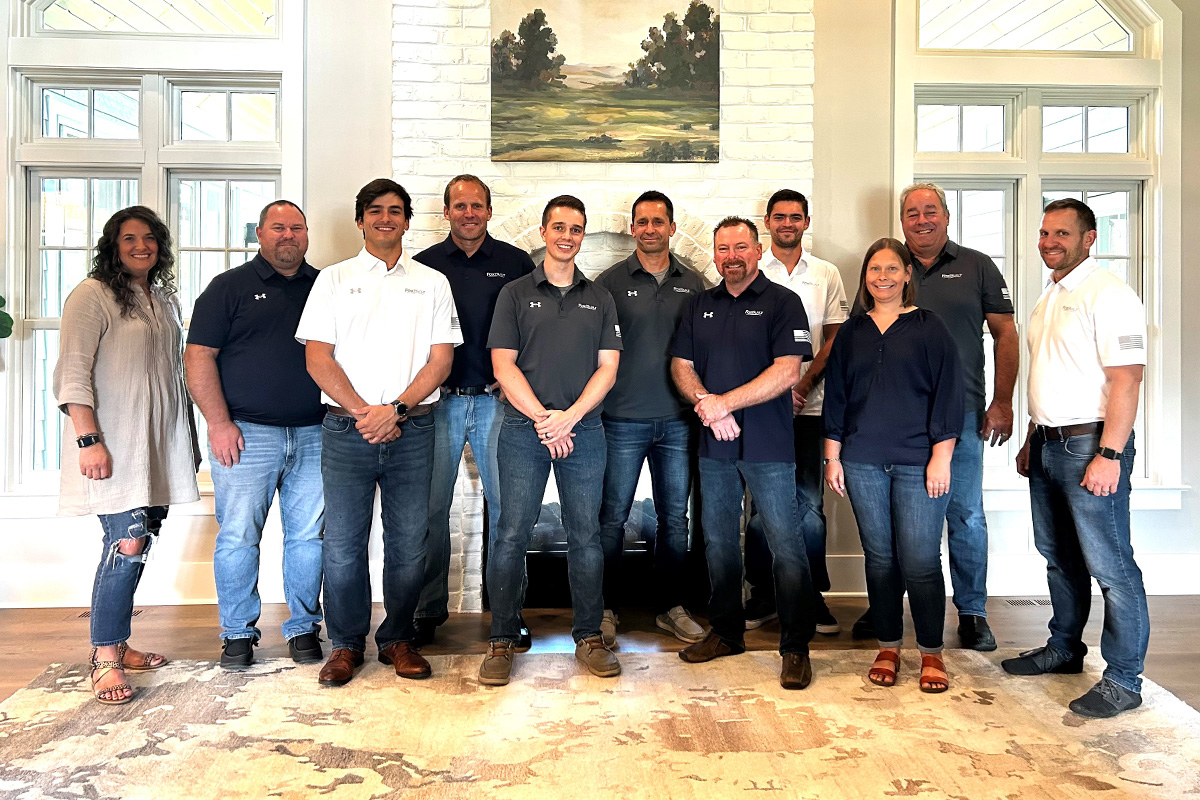 In 2001, after working for a local builder, John Fox had a vision of starting his own Custom Home Building business in Harrisburg, PA. Shortly after, he asked his brother Paul to join the company, and in 2003, they became partners.
In the beginning, the brothers completed most of the work by themselves. As they quickly established a solid reputation for producing quality, custom homes and remodels, they realized they needed some additional help. Enter, Lisa Fox, and their brother, Stephen.
Lisa is a professional decorator and directs the customer's interior design and selections, ensuring that the client has a stress free, positive experience. Stephen's role as a Superintendent is to manage the day-to-day site operations. Superintendent are where the "rubber meets the road".
In addition to the Fox family, we have a dedicated team of employees and sub-contractors that work very hard to provide a beautiful, finished product while creating a positive experience for each of our clients.
Your dedicated custom home builders
When you choose us as your builder, you will receive our committed and personalized service. This begins with our first meeting and doesn't end when we turn the keys over to you. Our commitment to you is that we will be there whenever you need us, beyond your initial work with our team. 
We do our very best to bring your dreams to life in a way that is fun and enjoyable that exceeds expectations and delights you in ways you didn't image. FoxBuilt's personalized approach means that your project will reflect you—your personality, lifestyle, and needs. 
We see this partnership as a way to build a beautiful project as well as a relationship with your family. Our clients are a blessing to FoxBuilt, and we will never take that for granted! We absolutely love what we do and can't wait to share the experience with you!