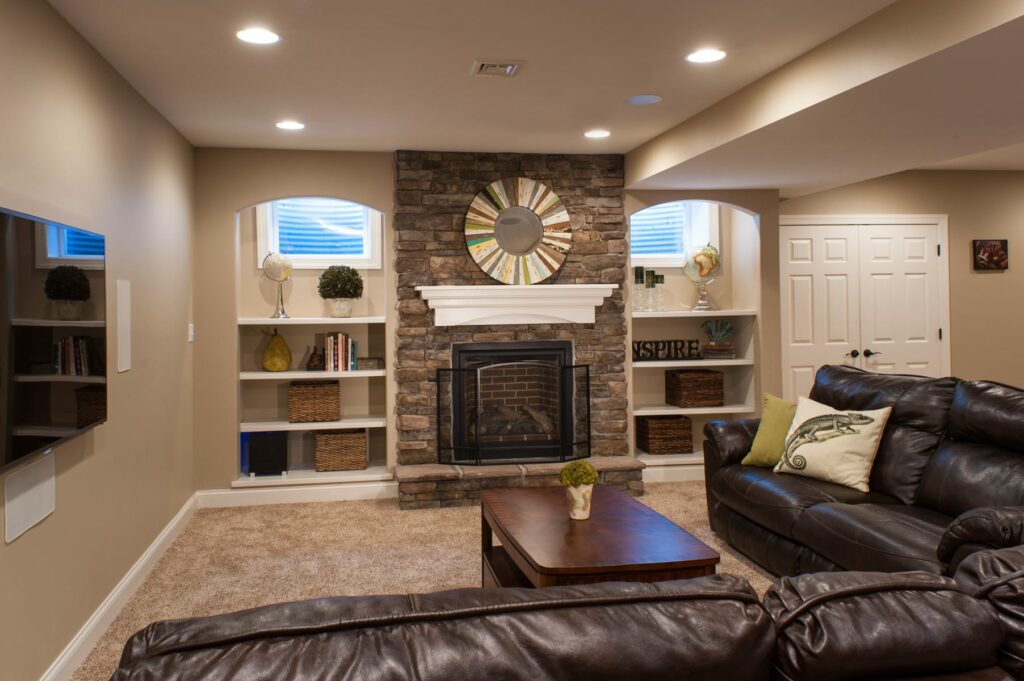 Basement
Renovations
in Central PA
Innovation and creativity thrive in basement remodels we help clients bring to life. Together, we walk with you through an inspiring journey to transform your basement into a captivating haven. With thoughtful designs and meticulous attention to detail, our expertise will unlock the full potential of your lower level. From stunning finishes to optimized layouts, we will create a multi-purpose sanctuary that surpasses your expectations.
Unleash the hidden gem within your home and discover the art of reimagining your basement into a space that reflects your unique style and amplifies your lifestyle.
Basements are ideal for remodeling because, in most cases, they are fairly open spaces. This allows for more flexibility in design options. We can help you transform your basement into anything you want, which seems like a daunting task at first.
During the initial design consultation, we'll talk about what you want, offer solutions that you might not have thought about, and begin to formulate a plan.
A few basement remodeling/basement upgrades that are popular with our clients include:
Game rooms
Home theaters
Bar areas
Guest suites/bathrooms
Children's play areas
Home offices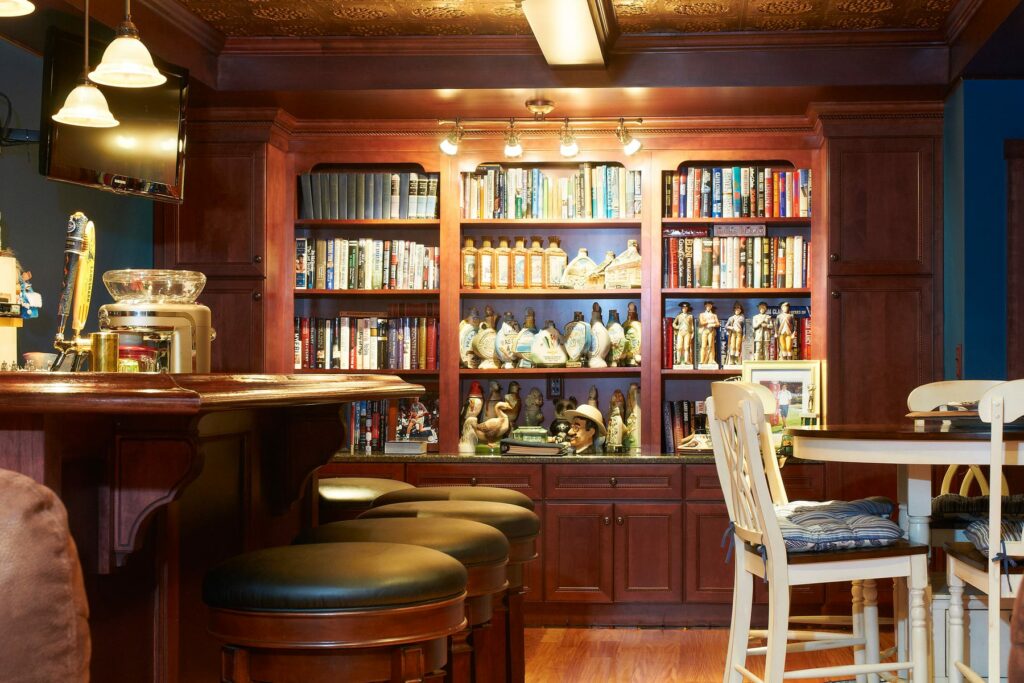 We keep our process simple so you can focus on enjoying your new space! Our easy, proven four-step process guides you through all aspect of your new home build. We are committed to guiding you through the entire process.
And the FoxBuilt experience doesn't end with move-in day. We proudly stand behind our work with a proven warranty process. You are forever part of the FoxBuilt family!
Design is one of the most important parts of the building process!  A quality home without great design misses the mark.  Design is also a fun part of the process.  Whether you have a starting point in mind from an existing design, or whether we are starting with a blank piece of paper, you will enjoy our live design process.  That's right, your home design is done live with you in the room with our talented artists.  Not only do you get to see your 3-d, full color design come to life before your eyes on our big screen, but you also get to tour your final design in virtual reality as you put on your goggles and 'walk' through your new home.  What better way to make sure every detail is just the way you want it, before we start building anything. Its no wonder we consistently hear: "Our design came out even better than expected!", and "That was a lot of fun!"
As you work your way through the financial process, we will complete the plans and specifications while guiding you through the selections process. Our talented team of designers, trade partners, and craftsmen work together with you to minimize any issues that may come up during this phase. 
We encourage you to make as many selections as possible to minimize potential material lead time issues. Our state-of-the-art technology will give you easy access to designs and keep you involved in building your new home every step of the way. 
This is the time where all of your pre-construction work comes to life! During this phase, our build team is working hard to bring your vision to life and execute on every last detail before your home is ready for you to enjoy. A dedicated foreman will be your primary contact while construction is underway. The foreman is responsible for making sure your home meets our high level of quality standards and stays on schedule.
Your custom home experience doesn't end with move-in day! We proudly stand behind our work and want you to know that we are there for you long after completion.
We have two structured warranty visits that occur after you move into your new home. The first visit typically happens approximately 45 days after move-in. This is so we can take care of any minor issues that may have come up during this period.
The second visit occurs approximately one year after move in. Because the home will have had a chance to go through a heating and cooling season, any shrinkage or settlement issue are typically handled at this time.
They truly honor their mission statement
FoxBuilt's commitment and dedication to building a beautiful quality family home shines through in every room. We were so impressed by the craftsmanship and personal service that we recently had FoxBuilt design and finish our basement. They truly honor their mission statement when they say, "We care about people (family). We just happen to build homes."
— Steven E. 
Basement remodels usually last 3-6 weeks, depending on the scope of work. A large portion of the work is performed by FoxBuilt employees along with a few trusted subcontractors for assistance, as needed.