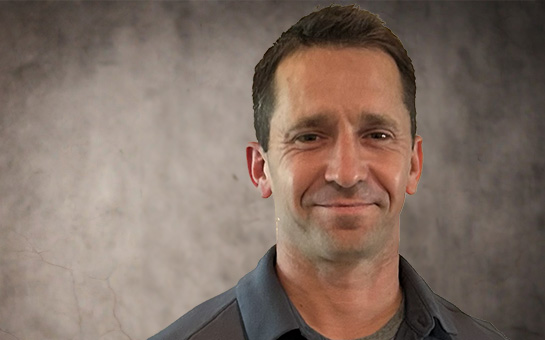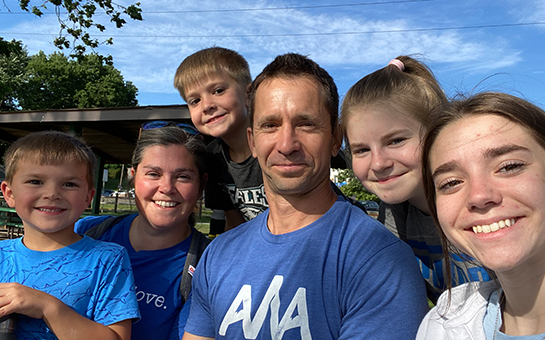 Paul has been with FoxBuilt from the beginning and is the CEO of the company. He is responsible for the strategic planning and oversight of both the custom home and remodeling sides of the organization. Being able to work alongside skilled craftsmen since 2000 prepared him with the knowledge to provide our clients with an extraordinary experience. 
Paul and his wife, Lesha, were blessed with five children and one black lab that keep them busy. A typical day starts with a workout and a good book, then ends playing with the kids. 
John is the Founder of FoxBuilt and Lead Designer. Through his hard work and dedication to his craft, he set out to build a company that would provide the Central PA area with truly unique and distinctive custom homes.
As the Lead Designer, John's passion for creating memorable experiences for each of our clients is evident by the beautiful homes and relationships we build with them. With over 27 years in the custom home building industry, he has the knowledge and experience to deliver exceptional results.
John is the father to five children that keep him active.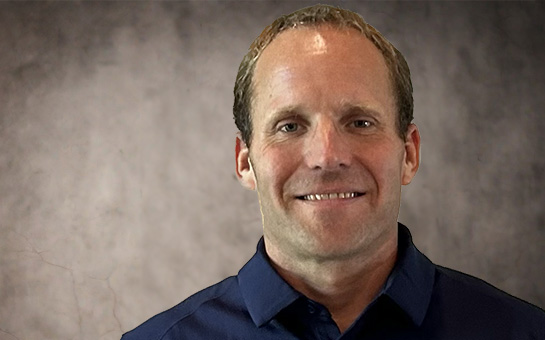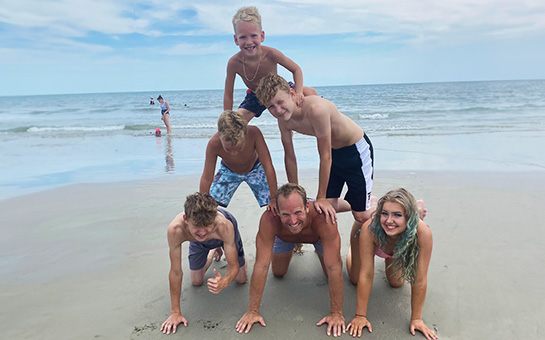 Director of Business Development
Curt is our Director of Business Development here at FoxBuilt. He has been building and remodeling beautiful Custom Homes in the Harrisburg area since 1988. He is usually your first contact with FoxBuilt as you begin turning your building dreams into reality. Curt will guide you through the entire process to ensure that you have the best experience possible. Curt and his wife Sharon live in Mechanicsburg with their Chocolate Lab, Cali Lilly. He loves to spend time in his woodshop he has free time.
Dave is our Senior Draftsman here at FoxBuilt. He has been in the construction business since 1996 and is an accomplished carpenter and draftsman. He is responsible for estimating, final design plan details, and all contract pricing. Dave and his wife Jessica are blessed with three children. In his free time, he can be found spending time in the outdoors or cheering the kids on in whatever sport is in season.
Caleb has been working in construction throughout high school and college since 2016 and is our Assistant Draftsman. He creates detailed drawings to ensure our customers have a clear picture of the details in their home. Caleb and his wife Hope live in the Harrisburg area. Free time activities include church, spending time with family and many things outdoor related.
Shelly is the Project Coordinator here at FoxBuilt. Her primary responsibility is to ensure solid information flow between the office and the field. She works with scheduling, purchasing and production to keep the project running smoothly and on schedule. Shelly holds a degree in Architectural Engineering and serves on HACC's Architectural Review Board. Shelly and her husband Aaron have two daughters and live in Mechanicsburg. In her free time, she enjoys running, reading, and spending time with family, friends, and her beloved German Shorthair Pointers.
Stephen is the Superintendent of Remodeling here at FoxBuilt. He has been in the construction business since 1998. Stephen is a brother to John and Paul, so building homes is in his blood. He is responsible for managing remodeling projects, which includes scheduling, supervision, quality control, and keeping our customers informed.
Stephen and his wife Kelsey are blessed with four children. Church, sports, games, reading, and outdoor activities round out his free time.
Dwight is the Superintendent of new home construction for FoxBuilt. He manages the schedule, subcontractors, quality control and code compliance for our new homes while keeping our customers informed every step of the way. He has been managing construction projects for over 20 years. He lives in Ephrata with his wife Sheena. He has three amazing grown children. In his free time, he enjoys spending time at his cabin in Centre County and volunteering at Re-Uzit on State, a nonprofit organization that benefits the Mennonite Central Committee and their mission work globally.
Chris is our Assistant Superintendent and has been in the Custom Home Building industry since 2018. He provides support for the Superintendent by helping manage schedules, subcontractors, and quality control so our jobs stay on schedule and quality standards remain high. Chris lives in the Harrisburg area with his Black Lab. In his free time, he enjoys traveling and hiking.
Lisa has been with FoxBuilt from the beginning and is the Senior Design Consultant. She is responsible for helping our clients navigate the Interior Design and Selection process. With over 20 years of design and decorating experience, she will guide you through the process to make your new Custom Home or Renovation truly unique and one of a kind.
She is blessed to be the mother of five children and proud owner of a Golden Lab. If she isn't at home or the office, you can find her at your local antique shop.
Mindy is our Controller here at FoxBuilt. She manages our accounting, financials and budget. Her attention to detail is key in making sure that all information is collected and recorded properly. Mindy lives in Harrisburg with her husband Chris. They have been blessed with a son and daughter. Reading, cooking meals from her garden, thrifting, and church fellowship keep her busy.
Logan is our staff carpenter here at FoxBuilt. He helps to ensure the building process moves forward smoothly by providing jobsite support to our Superintendents and trade partners. Logan and his wife Lexy live in Harrisburg with their Australian Shepherd. In his free time, Logan practices Brazilian Jiu Jitsu, goes hiking and finds new music to listen to.